FILM MAKING WORKSHOP REMINDER!!
A reminder to everyone, this weekend is the start of the Linkr Film Making workshop.
The workshop is actually 3 collaborative film making events. One per weekend. Come on the Saturday and we'll give you a quick run through of the Multipath film making concept, letting people to form into groups, giving an optional presentation on idea generation, then people can work out a script and maybe even START FILMING!
Sunday morning will be for a production meeting, with most of the day focused on filming and editing
Bringing your own gear is encouraged, but if you don't have any then MRC members will have shared access to three HD digital video cameras and accessories over the weekends and one camera during the weeks.
An online version of the film should be finished by the following Thursday in order for other film makers to view and to expand upon the story. A finalised version of the film(s) can be worked on up until early March, in preparation for the large public screening at the Mercury Cinema (Date to be announced)

Multipath Explanation Video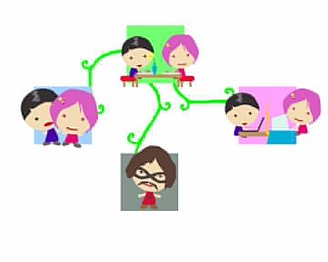 Not sure what this whole Multipath thing is about?
Films on the Fly has released a brief animated video explaining Multipath Film Making.

The Media Resource Centre is located at 13 Morphett Street, Adelaide, S.A.
Please note that the Mercury Cinema will be closed during this time, and entry is through the back.